What Services Does Medicare Cover In Michigan Nursing Home?
Sep 22, 2023
This blog post by Michigan elder law attorney Nicole Wipp at the Family & Aging Law Center is not legal advice. It is for informational purposes only. Contact our office at (248)278-1511 for legal advice specific to your situation. We can help!
what does Medicare pay for nursing homes
As you age, you may need to consider the option of a nursing home for you or a loved one. While this can be a difficult decision, it is essential to be informed about the services that Medicare can cover for a nursing home in Michigan, because one of the most important things to consider when choosing where to go for care is what types of services are covered under your insurance plans.
Medicare is the most common form of health insurance for those 65 and older. It provides coverage for various services in long-term care facilities such as nursing homes, but it doesn't cover anything.
In this blog post, I'll answer the critical question: Does Medicare pay for medically necessary services during a long-term stay in a nursing home? Also, what specific services does Medicare cover in Michigan nursing homes?
Let's take a closer look.
What Is The Difference Between A Skilled Nursing Facility And A Nursing Home?
Skilled Nursing Facility (SNF) vs. Nursing Home
A Skilled Nursing Facility is a licensed facility that provides round-the-clock skilled care, rehabilitation services, and medical treatment for patients who need around-the-clock care.
Many people will say that the Rehabilitation (rehab) side of care is "skilled nursing" and a nursing home is "long-term care." However, in Michigan, those distinctions, while important, don't really tell the story. In Southeast Michigan, particularly, all nursing homes are skilled care facilities. They provide both rehabilitation and long-term care. There are a few - very few - facilities, however, that provide rehab only.
In my experience, the most important distinction is not between skilled care and a full nursing home facility, but between rehabilitation and long-term care.
What Is Considered Rehabilitation, And What Is Considered Long-Term Care?
Rehabilitation is temporary, provides short-term care for those who need rehabilitation services such as physical therapy after a hospital stay and is usually required for weeks or months.
On the other hand, long-term care provides 24-hour nursing care, supervision, and assistance with daily living activities such as bathing, dressing, and eating.
It is important to understand that most skilled nursing facilities do both types of care.
Medicare covers rehabilitation but does not cover long-term stays in nursing homes. For long-term stays, Medicaid is usually the insurance coverage people need.
Obtaining Medicaid coverage for nursing home care can be tricky and, if you're not careful, lead to what is commonly called "nursing home poverty." This can be avoided - but you need to do it right. The good news? We can help!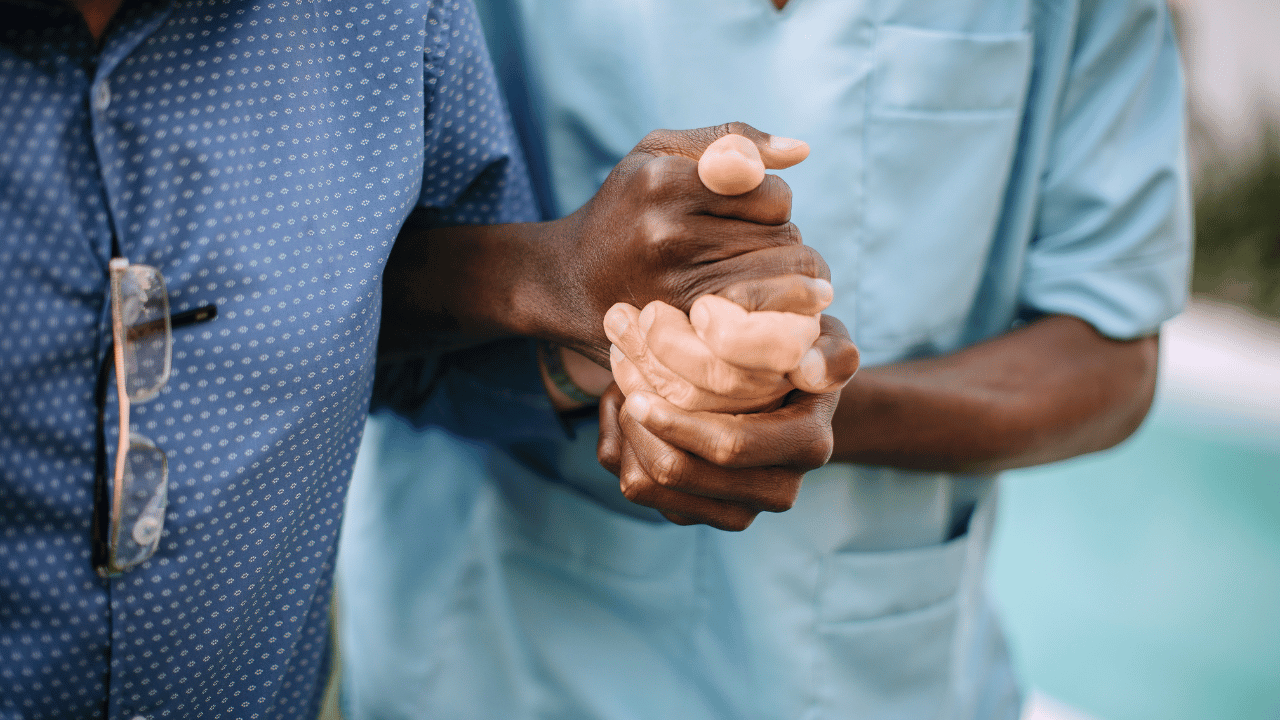 medicaid nursing home care
What Specific Services Does Medicare Cover In Michigan Nursing Homes?
Medicare Part A covers a limited amount of skilled nursing facility care when it is medically necessary after a hospital stay of at least three days.
Medicare Part A covers up to 100 days of skilled nursing facility (SNF) care per "spell of illness." A spell of illness begins when a patient is admitted to a hospital and ends when they have not been in a hospital or skilled nursing facility for at least 60 days. To qualify for SNF care, a patient must have Medicare Part A and have been in the qualifying hospital stay, for at least three consecutive days.
Learn more about long term care expenses - click here.
Is there a co-pay or co-insurance?
Medicare will cover 100% of the first 20 days of skilled care in a designated facility. After the first 20 days, you will be responsible for a daily coinsurance for up to 80 additional days unless you have a supplemental care policy (usually through your private insurance).
This coinsurance is the daily amount that Medicare does not cover. The total amount of days that Medicare will either fully or partly cover is 100, but this is not guaranteed. In fact, most people do not get a full 100 days of Medicare.
After the 100th day or after Medicare deems the patient cannot progress any further in their rehabilitation, Medicare no longer covers professional nursing care. Medicare Part A does not cover long-term care costs in a nursing home, as it is considered custodial care. However, Medicare Part B may cover some medical services in a nursing home, such outpatient hospital services such as physical and occupational therapy.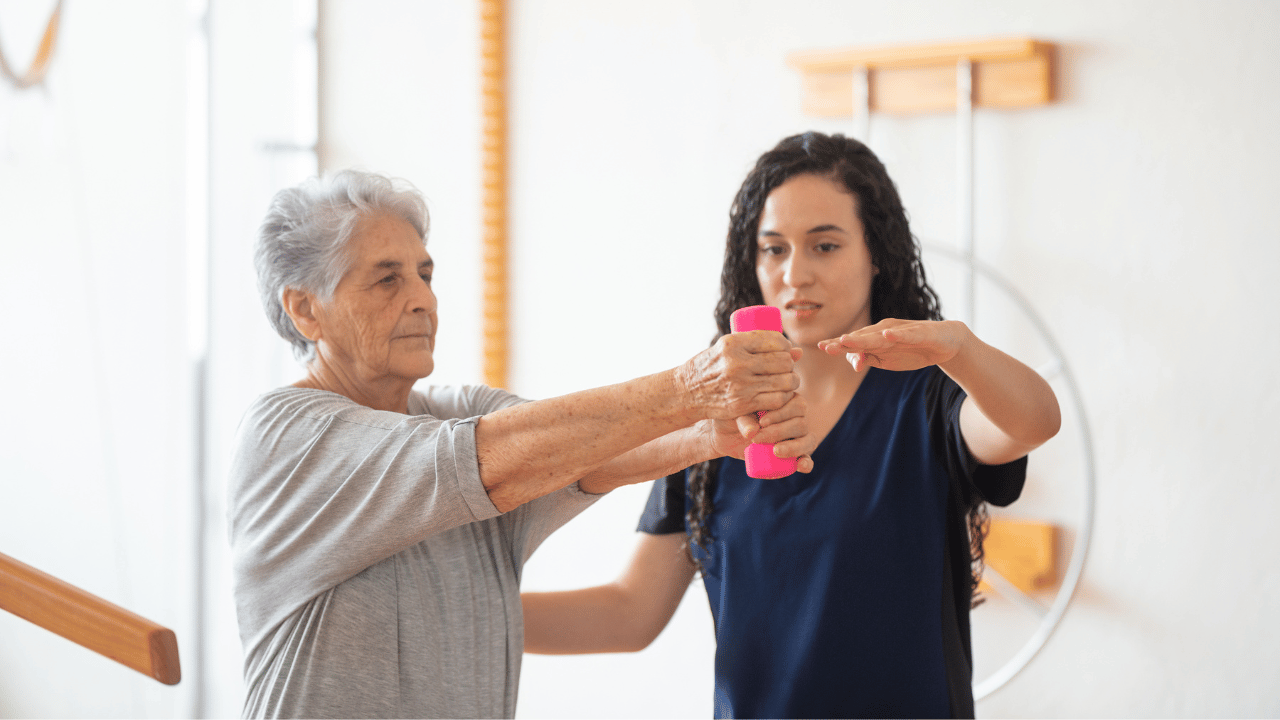 skilled nursing care
Services Covered By Medicare Part B In A Nursing Home
Medicare Part B can cover the following medical services in a nursing home, subject to certain limits:
1. Physical and occupational therapy
2. Speech and language pathology
3. Physician services
4. Medical equipment and supplies
5. Ambulance transportation
Does Medicare Pay For A Long-Term Stay In A Nursing Home?
If you need long-term care in a nursing home (more than 100 days or after Medicare coverage ends, whichever comes first), you may need to consider other options.
IMPORTANT: In my experience, people rarely get 100 days of coverage. Medicare often cuts the patient off before then, due to their inability to progress or participate in rehabilitation. Do not rely on getting a benefit period of full 100 days!
Long-term care insurance can provide coverage for a nursing home stay, but it is essential to review your policy carefully to determine what services are covered.
Another option is to pay out of pocket, which can quickly become expensive and unsustainable for many people.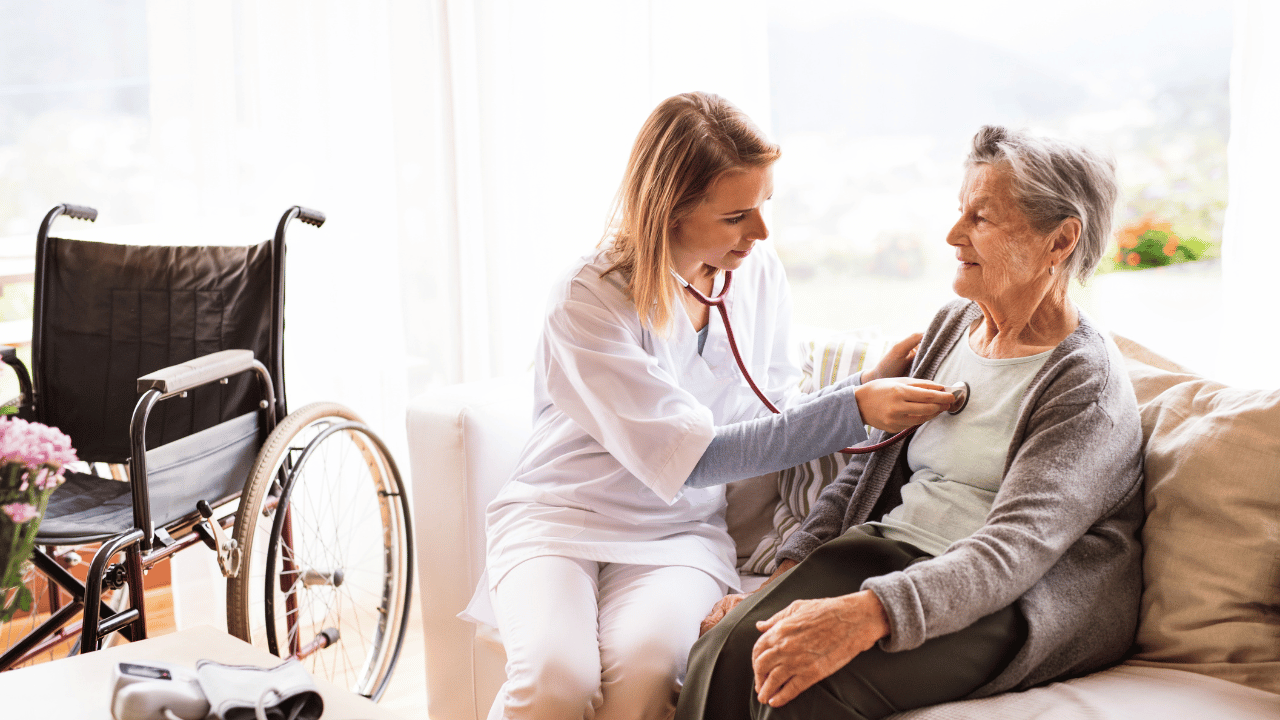 nursing home expenses
Medicare Coverage Requirements For Skilled Nursing Facility (SNF) Care
Again, Medicare coverage for skilled nursing facility (SNF) care is primarily designed for short-term rehabilitation rather than long-term care. To qualify, patients must have had a minimum 3-night hospital stay with related conditions that require further skilled care.
You must require skilled care for a condition treated during your hospital stay. The care you receive in a nursing home must be related to this condition and deemed medically necessary by your healthcare provider.
Subject tot he limits described above, once admitted to an SNF for rehab, Medicare will cover the cost of room and board and rehabilitative services such as physical therapy, occupational therapy, and speech therapy. Medicare will also cover medical supplies, equipment, medications, and lab tests.
However, it's important to note that Medicare does not cover long term custodial care, including assistance with daily living activities such as bathing, dressing, and eating.
Limits On Coverage For Rehabilitation Services In Skilled Nursing Facilities
Medicare coverage will be limited if patients do not show progress toward achieving their therapy goals. Medicare will stop covering rehabilitation costs if a patient's condition does not improve or stops improving.
Patients or their families should always be informed about their progress and any coverage limitations if they are not making progress.
How Can I Pay For Long-Term Nursing Home Care?
If your care needs exceed what Medicare covers, you may need to either pay for a nursing home out of pocket or seek coverage from other sources.
Medicaid is a federal-state program that may be able to help cover the cost of nursing home care for those who meet specific financial and medical requirements. To qualify for Medicaid coverage, you must meet certain income and asset limits, and your care needs must meet the state's requirements for nursing home care.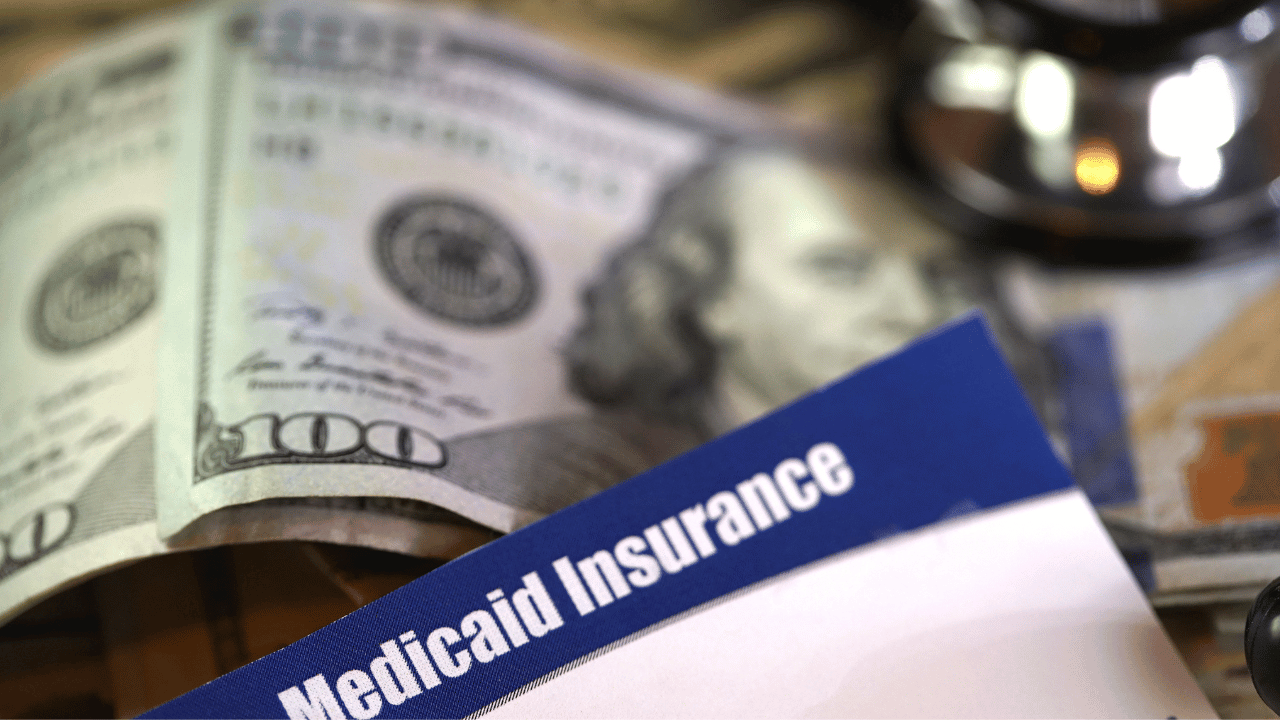 nursing home costs
How Much Will Medicaid Pay For Nursing Home Care?
If eligible, Medicaid will cover nursing home care for the full amount due, minus the "patient pay." Patient pay is generally limited to a maximum of the patient's monthly income, minus certain expenses. Not all persons will have a patient pay.
Do All Nursing Homes Accept Medicaid?
In Southeast Michigan, almost all facilities accept Medicaid. Most won't tell you about it, advertise or even want to admit it, but they do. Unsure? Ask us.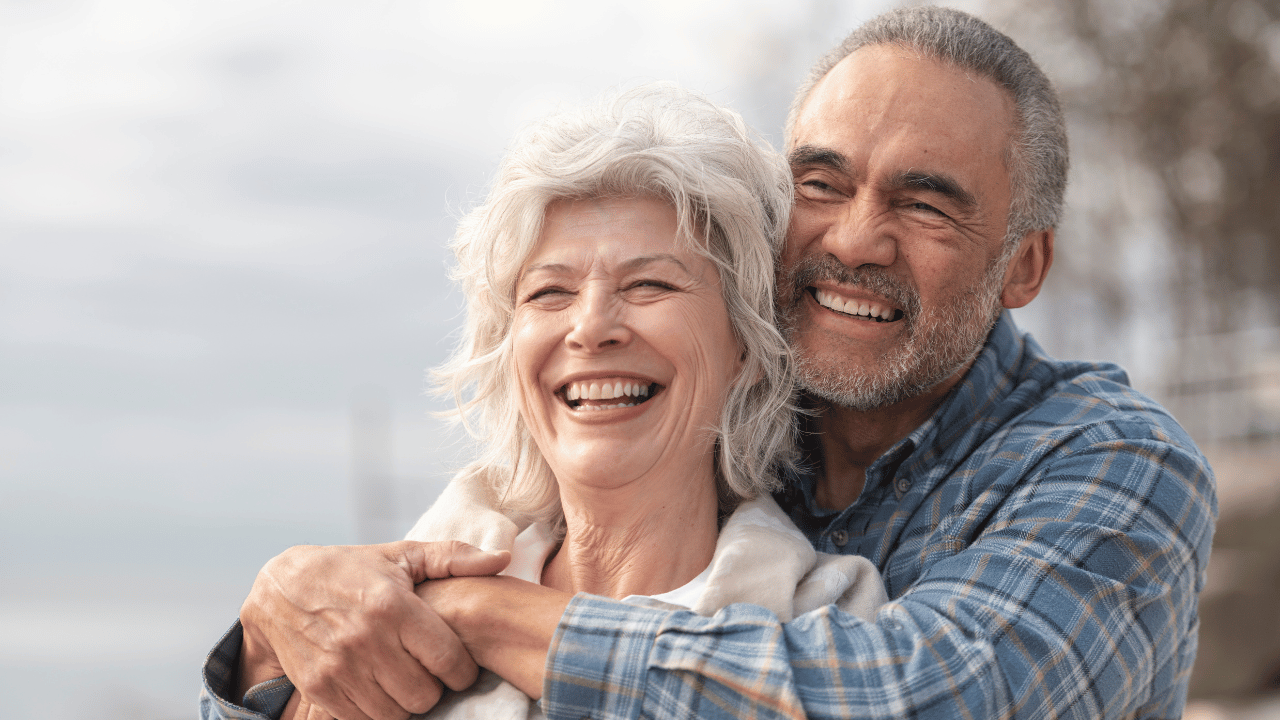 medicaid advantage plan
How To Apply For Medicaid Skilled Nursing Care Coverage
Medicare is an excellent program that offers senior citizens access to quality medical care and rehabilitation. However, Medicare coverage for SNF care does have limitations, and patients and families must be informed about potential costs and coverage limitations. Understanding Medicare benefits and coverage requirements is the key to planning your care, and it provides peace of mind that your long-term care needs are covered. Plan and be informed to receive the best possible care.
In conclusion, understanding what Medicare covers for rehab in a nursing home is essential for planning and budgeting for care needs. While Medicare does cover skilled care, it may not cover the total cost of care, and coverage is limited to a maximum of 100 days. If your care needs exceed what Medicare covers, you may need to seek coverage from other sources, such as Medicaid, or pay for care out of pocket.
It's important to discuss your options with an elder law attorney (contact us!) to ensure you can access the care you need while protecting your financial security.
To learn more about Medicare & Medicaid coverage click here.