Everything You Need to Know About Finding a Lawyer for the Elderly In Michigan
Sep 28, 2023
Have you ever wondered how to navigate the complex world of elder law and ensure that your aging loved ones receive the best care and protection? The answer lies in hiring an experienced elder law attorney who can guide you through the process.
In this blog post, we'll take you on a journey exploring the role of elder law attorneys, the benefits of hiring an elder law attorney, how to find the right one, and the cost considerations involved. So, buckle up and prepare to dive into the fascinating world of elder law.
Key Takeaways
Elder law attorneys specialize in estate planning, Medicaid planning, Medicaid eligibility and guardianship issues.

Hiring an elder law attorney can provide asset protection, quality care & help avoid costly mistakes.

Carefully research credentials to find the right fit for legal requirements & consider costs when hiring.
Understanding the Role of Elder Law Attorneys: What Does An Elder Law Attorney Do, Exactly?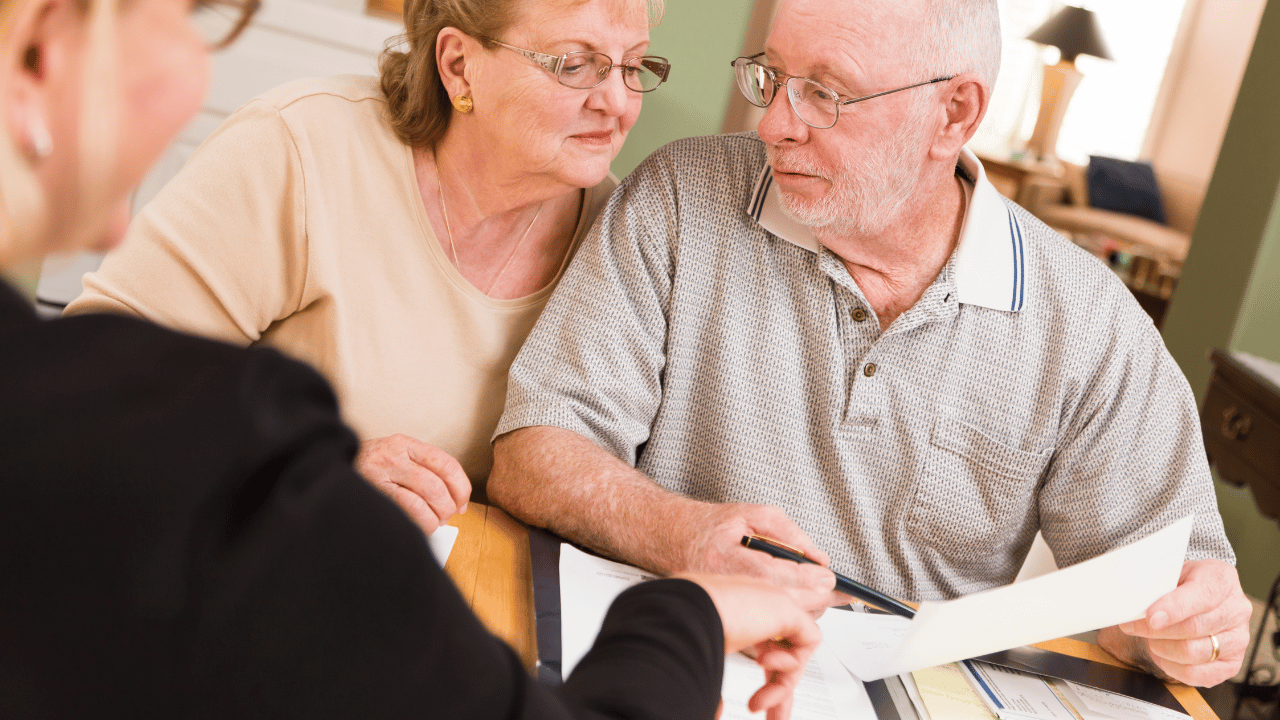 A senior couple discussing their legal matters with an elder law attorney
Many elder law attorneys specialize in addressing legal issues that are particularly relevant to seniors, such as estate planning, Medicaid planning, and guardianship matters. Among them, most elder law attorneys help clients navigate the complex rules and regulations surrounding elder law matters to protect their assets and ensure quality care during their lives and after death.
With their comprehensive approach, elder law attorneys can assist seniors and their families in making informed decisions about long-term care, asset protection, and end-of-life matters.
Estate Planning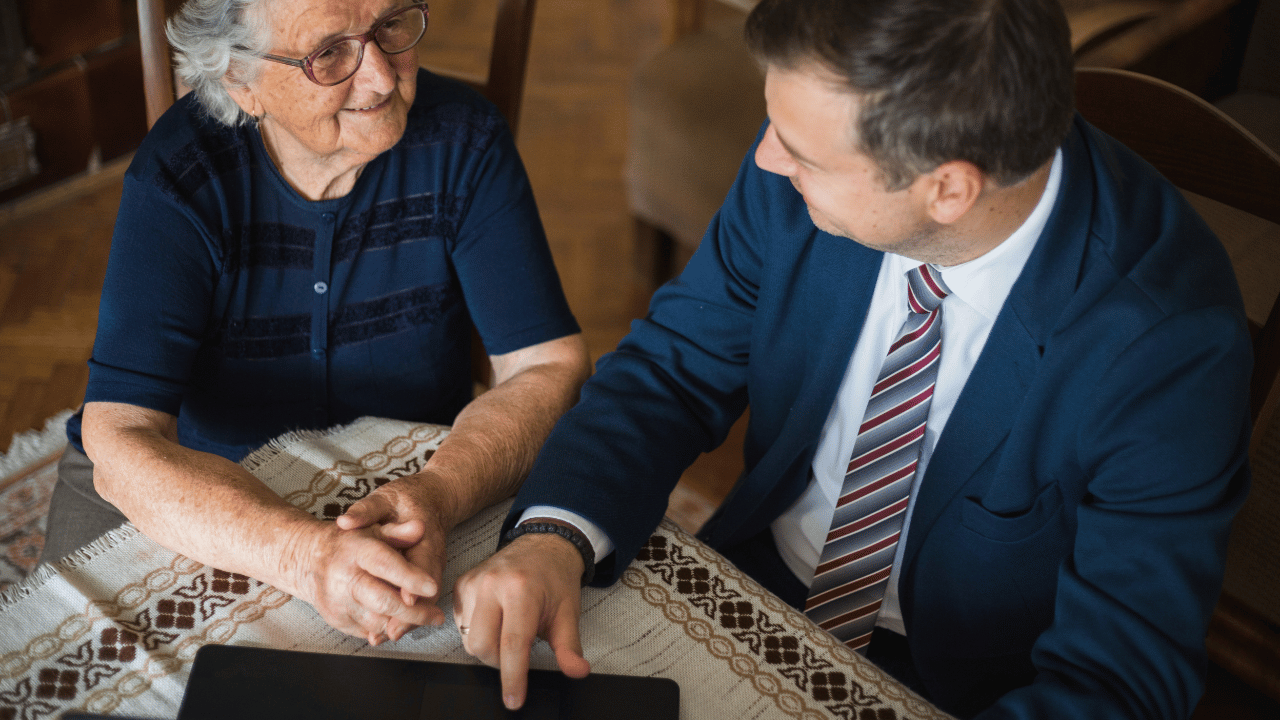 An image of a senior citizen consulting with an experienced lawyer for the elderly regarding Estate Planning
Estate planning, a pivotal part of elder law, consists of drafting legal documents to establish property distribution and safeguard assets throughout the client's life and beyond. The Last Will and Testament and Living Will are the most common legal tools utilized in estate planning.
Certain individuals find this process particularly indispensable. This includes married couples with minor children, those with an elderly spouse or disabled adult child, and nontraditional families or couples.
Learn more about Estate Planning.
Medicaid Planning
Medicaid planning helps clients understand the intricate rules and regulations required to qualify for long-term care benefits while preserving their assets. With their in-depth knowledge of the relevant rules, an elder law attorney can provide guidance should you or your spouse require long-term care in the future, including assistance with the Medicaid application process. Medicaid lawyers specializing in elder law are well-equipped to navigate the complexities of the Medicaid application.
They assist in preserving the applicant's assets for their family, ensuring that the client's life savings are protected from the high costs of long-term care or nursing homes.
Guardianship Issues
Guardianship issues arise when a person is declared incapacitated and requires the appointment of a court-appointed guardian to manage their affairs. An elder law attorney can help families navigate the complex guardianship process, ensuring that the incapacitated individual's best interests are protected. Additionally, having a power of attorney in place before incapacitation can help avoid the need for guardianship.
Prompt consultation with an elder law lawyer and obtaining a necessary guardianship checklist can equip you better for such situations.
The Benefits of Hiring an Elder Law Attorney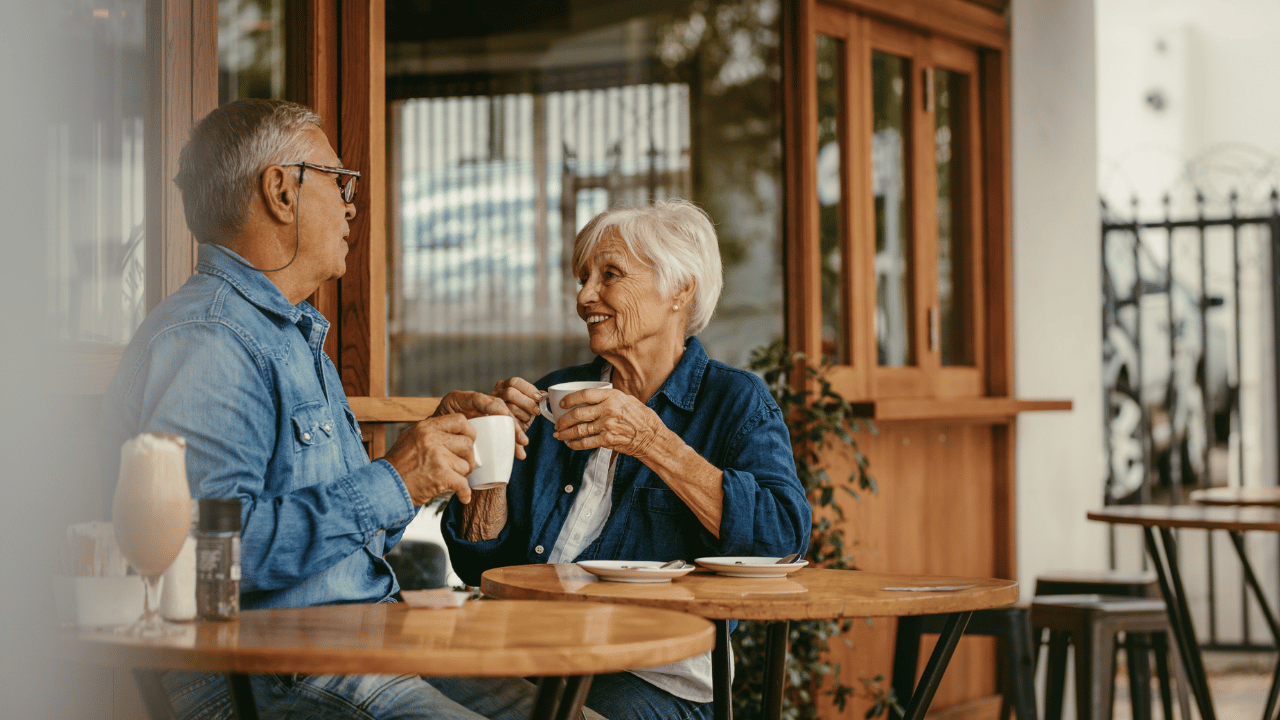 A senior couple discussing the benefits of hiring an elder law attorney
Hiring an elder law attorney offers numerous benefits, such as asset protection, ensuring quality care, and avoiding costly mistakes in legal matters. They possess the expertise and experience to help clients make informed decisions and navigate the often complex legal landscape surrounding elder care.
Engaging a qualified elder law attorney can conserve your time, money, and stress, as it ensures your loved one's best interests are catered to.
Asset Protection
Asset protection strategies assist clients in safeguarding their wealth and transferring it to their family members or charities. Utilizing legal techniques and laws, elder law attorneys can help clients protect their assets from the nursing home, creditors, lawsuits, and potential legal judgments.
This ensures that your hard-earned wealth remains secure and can be passed on to your loved ones or favorite organizations.
Quality of Care
Elder law attorneys, also known as elder care attorneys, strive to ensure clients receive the highest quality of care and retain their quality of life. They advise on long-term care options, such as assisted living facilities or nursing homes, as well as legal matters related to guardianship and conservatorship.
Addressing these issues aids the attorney in ensuring that clients receive the finest possible care throughout their lives.
Avoiding Mistakes
Avoiding mistakes in legal matters can save clients thousands of dollars and prevent future complications. Elder law attorneys ensure that all legal documents are correctly drafted and executed, helping clients avoid costly mistakes that could render their plans ineffective.
Their expertise in estate planning, Medicaid planning, and other legal matters related to the elderly can be invaluable in navigating the complex legal landscape and preventing errors.
How to Find the Right Elder Law Attorney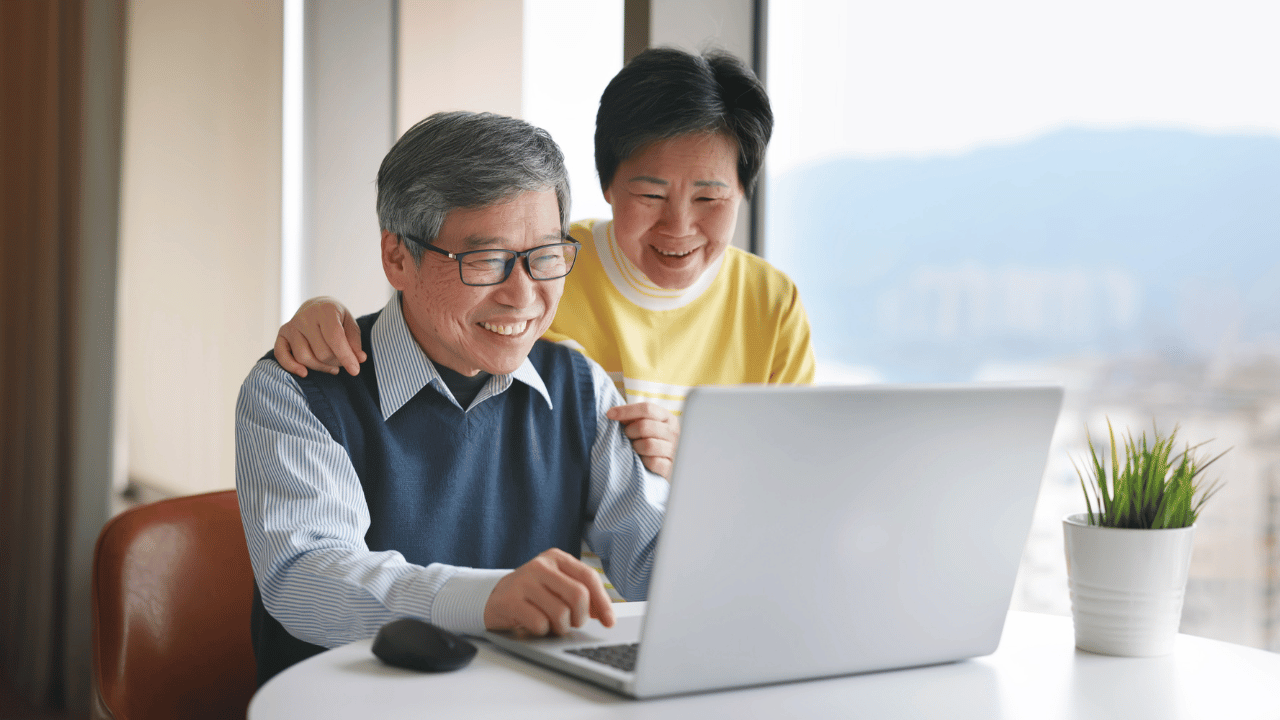 A senior couple researching and asking for referrals to find the right elder law attorney
Finding the right elder law attorney involves research, referrals, evaluating experience and credentials, and attending an initial consultation.
Taking these steps instills confidence in your decision and guarantees collaboration with a qualified professional who can proficiently cater to your unique needs and concerns.
Learn more about elder law here.
Research and Referrals
Research and referrals from trusted sources, such as family, friends, and other professionals, can help you find a qualified elder law attorney. Online research, including reviews and ratings, can provide valuable insight into the attorney's qualifications and experience.
Gathering information from various sources aids you in making an informed decision on the most suitable attorney for your needs.
Evaluating Experience and Credentials
Evaluating an attorney's experience and credentials ensures they have the necessary expertise to handle your case. A key question to ask is what their success rate is in cases handling Medicaid. Have they had denials of benefits?
(In our office, to this date, we have a 100% success rate in our nursing home Medicaid applications!)
A thorough review of the attorney's background and accomplishments fosters confidence in their capacity to proficiently handle your legal matters.
Initial Consultation
An initial consultation allows you to:
Discuss your needs

Determine if the attorney is a good fit for your situation

Discuss your legal requirements

Learn about the attorney's experience and qualifications

Receive an estimate of the cost of their services (or in our office, understand exactly what the cost of services are - not an estimate!)
Attending an initial consultation allows you to collect crucial information and decide whether to continue with the attorney.
Contact us today - click here.
Cost Considerations When Hiring an Elder Law Attorney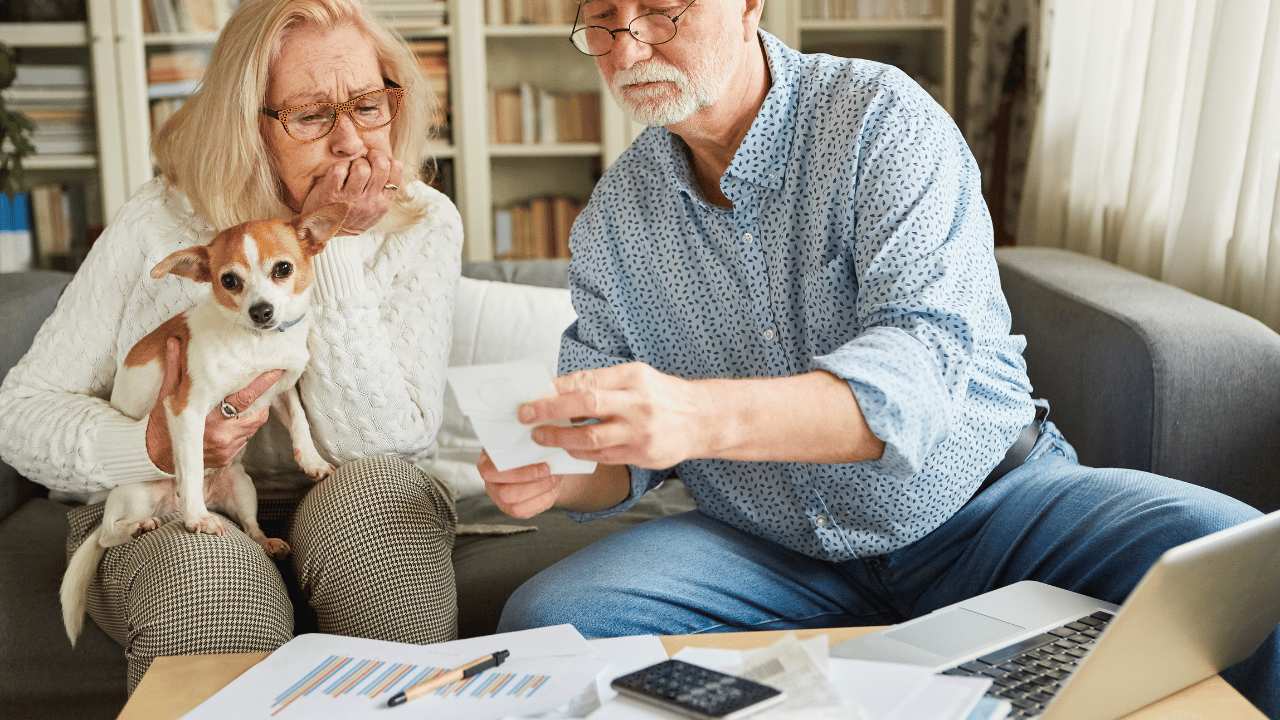 A senior couple discussing cost considerations when hiring an elder law attorney
When hiring an elder law attorney, cost considerations include understanding fee structures and the cost compared to the value you receive. For example, in many of our cases, we can clearly demonstrate that the savings gained from hiring us far exceed our cost.
Being mindful of these factors during the attorney selection process helps find the best value for your needs and guarantees collaboration with an affordable yet effective professional.
Fee Structures
Fee structures may vary depending on the complexity of the case and the attorney's experience. Elder law attorneys typically charge elder law attorney fees hourly with a retainer or flat fee. (Our firm is mainly a flat fee structure, which you would know upfront. This eliminates surprise bills later!)
Understanding these different fee structures can help you make a more informed decision when selecting an attorney.
Recognizing Red Flags and Avoiding Scams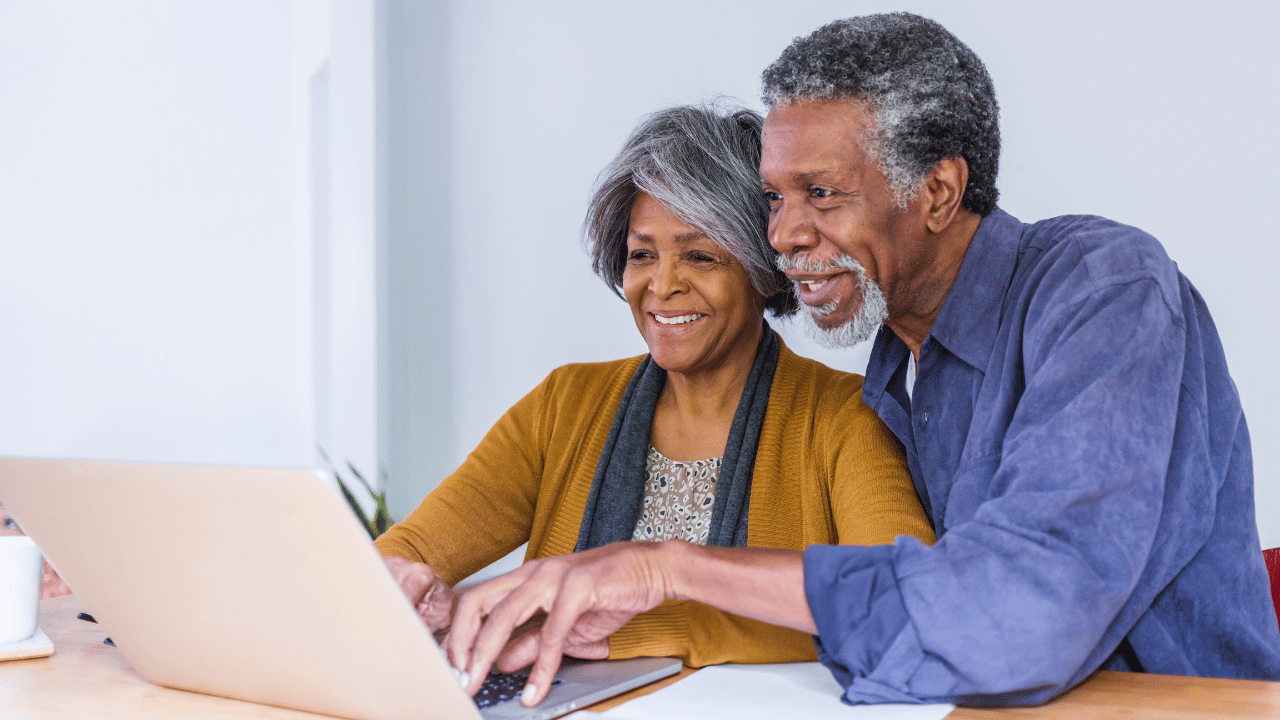 A senior couple recognizing red flags and avoiding scams
Recognizing red flags and avoiding scams involves avoiding the advice of people not licensed to practice law, lawyers that do not have experience in elder law, verifying licenses and disciplinary actions, being wary of too-good-to-be-true offers, and trusting your instincts.
These measures guarantee collaboration with a reputable, qualified attorney who prioritizes your best interests.
Verifying Licenses and Disciplinary Actions
Verifying an attorney's license and checking for disciplinary actions can help avoid hiring someone with a problematic history. You can verify licenses and disciplinary actions by utilizing the 'Verify a License' feature on the licensing authority's website or the regulatory agency responsible for overseeing elder law practitioners.
This information can provide valuable insight into the attorney's professional standing and help you make an informed decision.
We Aren't Like Most Elder Law Attorneys
In conclusion, hiring the right elder law attorney is essential in ensuring the best care and protection for your aging loved ones.
By understanding the role of elder law attorneys, recognizing the benefits of hiring one, and following the steps to find the right attorney, you can confidently navigate the complex world of elder law. Remember to consider cost considerations, recognize red flags, and trust your instincts to find the best attorney for your unique needs.
Finding the right elder law attorney may seem daunting, but with the knowledge and guidance provided in this blog post, you are now better equipped to make informed decisions. Your loved ones deserve the best possible care and protection, and partnering with a qualified elder law attorney can make all the difference in achieving that goal.
Come see me, elder law attorney Nicole Wipp, and find out how and why our office can help you today. It's worth it! (248)278-1511